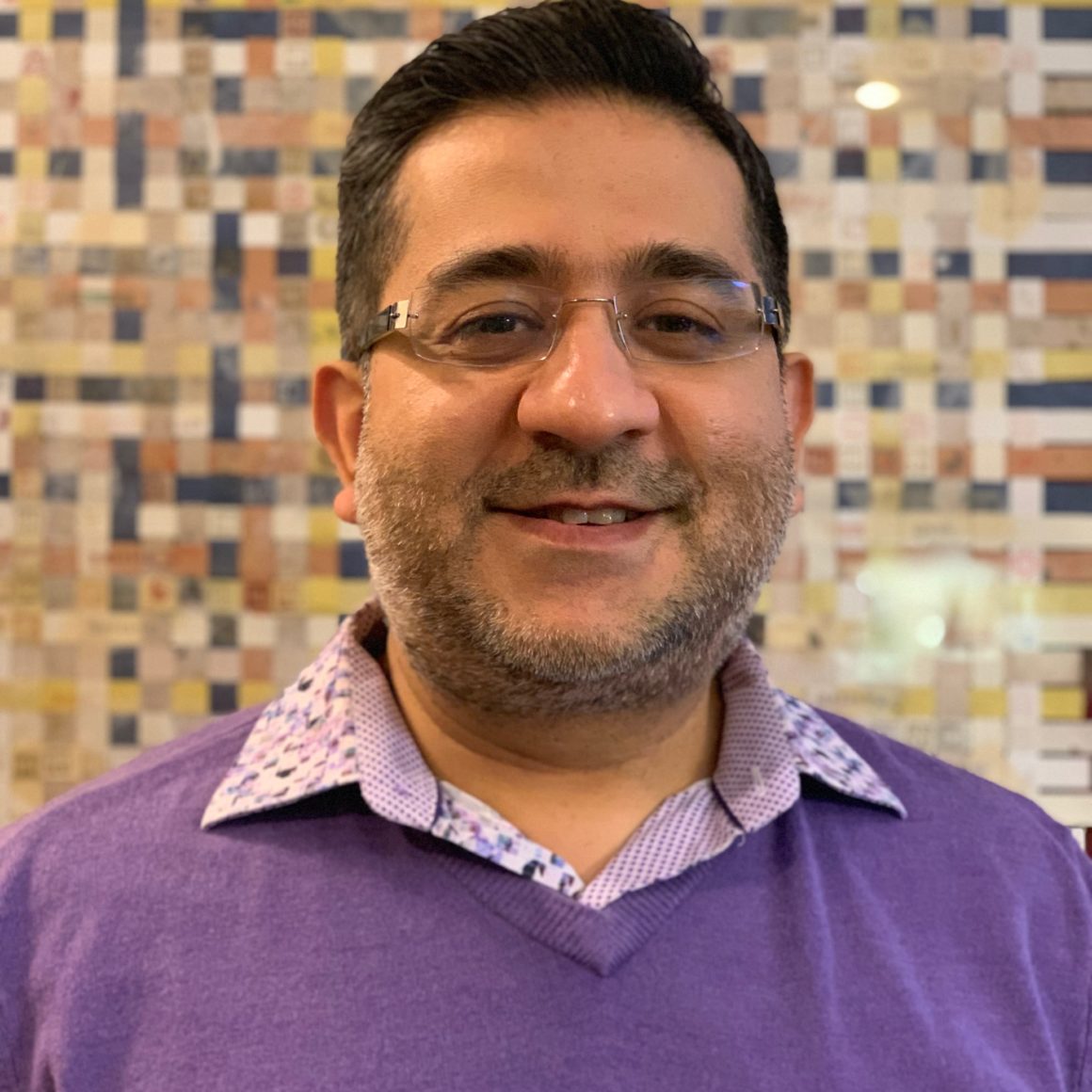 Dr. Munsif Bhimani
Program Director
Munsif.Bhimani@lhsc.on.ca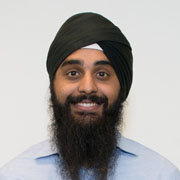 Dr. Kevinjeet Mahngar
Assistant Program Director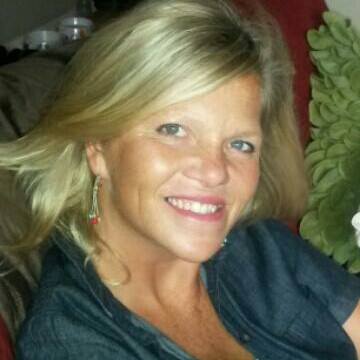 Susan Pierson
Program Administrator
Susan.Pierson@lhsc.on.ca
The CCFP-EM Program at Western is designed to provide an enhanced skills experience in emergency medicine to graduates of accredited family medicine programs. We strive to teach academic emergency medicine to these residents in conjunction with the Department of Family Medicine and the Division of Emergency Medicine. Rotations take place in an academic and non-academic (community setting).
Our objectives are
to provide training in higher acuity emergency medicine
to provide connectivity to family medicine
to provide experiences in critical care and coronary care relevant to emergency care
to provide experiences in community emergency medicine and rural medicine
to provide experiences in paediatric emergencies geared to a family medicine practitioner interested in emergency care
to allow an exposure to the scholarly and academic aspects of emergency medicine
to allow some research development in emergency care
to participate in the academic aspects of emergency medicine
The objectives are developed and achieved through the following methods:
rotations in

emergency medicine
community emergency medicine
paediatric emergency medicine
critical care
coronary care
emergency medicine + anesthesia hybrid
emergency medicine + orthopaedics hybrid
emergency medicine + hand/upper limb

Simulation Exercises

both low fidelity and high fidelity simulation is conducted at various locations including the Fanshawe College EMS Sim Lab

Academic Full Day

this is a once a week day of teaching in conjunction with the Division of Emergency Medicine and includes grand rounds, core academic seminar series

Summer School

the residents have a summer full of introduction to emergency medicine teaching

Airway Day

held once a year this is a state of the art course on airway management by airway experts

Cadaver Labs

held four times a year. Residents are taught to do chest tubes, cricothryrotomies and canthotomies on cadavers

POCUS and advanced POCUS applications run throughout the year and teach POCUS skills to the resident
Tintinalli Rounds which are held monthly to nom over a chapter of Tintinalli, a standard textbook of emergency medicine
Social rounds which cover aspects of real life practice like billing, accounting and starting practice
Transition to Practice curriculum

this covers things like documentation, patient safety and risk management
Other experiences offered on request are
ophthalmology
thoracics
trauma
South Africa trauma
New York toxicology
Hospital for sick children (HSC) Pediatrics experience
ORNGE and EMS experiences
Additional experiences are available in regional hospitals on special request.
Evaluations include daily and monthly evaluations. All residents have a mentorship committee which includes a clinical mentor, non-clinical mentor and a research supervisor. Both the resident and the mentor receive training in the goals and expectations of mentorship at both levels, depending on the type of mentor. Residents have regular meetings with the program director, the mentors and the competence committee which oversees successful completion of competencies.
The program routinely accepts 1-3 return of service (ROS) positions in collaboration with communities in the area.
Our program continues to hold a high standard of research productivity. Our residents have previously presented at CAEP and SAEM. All residents will be assisted through a research project with the selection of a research advisor. Their research will be presented at resident research day. Research acumen will be an asset for our program.
The program now also requires residents to participate in a full teaching day on Thursdays with various rounds weekly, grand rounds, core seminar series, simulation activities and resident directed learning modules scheduled during this time.
All family medicine residents interested in a focused career in emergency medicine are encouraged to apply to the CCFP-EM program at Western. Our selection team will be looking for residents who have been successful during their FM residency, satisfactorily completing their FM time. Electives in London, Ontario and associated regional hospitals are highly encouraged. Research acumen will be an asset for our program as will emergency medicine preparedness as evidenced by electives in EM and attendance at conferences and courses in EM. Participation in other EM related activities will be viewed favourably by the selection committee.
The CCFP-EM program at Western promotes a high level of academic and scholarly exercises including research, grand rounds presentation and participation actively in SIM (simulation) and POCUS (point of care ultrasound) exercises.
Residents will be evaluated and provided with formative feedback on all rotations.  More specifically, during your emergency medicine rotations, every shift will be evaluated and a summative report will be filed and reviewed by the program director.
In preparation for the CCFP/EM exam, formal sessions will be conducted by staff in the form of MOCK Orals and Written exams throughout the year, including constructive tips and feedback.
Clinical experience is gained at the London Health Sciences Centre which includes the Children's Hospital of Western Ontario. The London Health Sciences Centre also operates as a regional Trauma Referral Centre. It is also the Base Hospital for the Prehospital Care Program. London has both Basic and Advanced Life paramedics in the field that are under on-line and off-line medical control. Rotations also occur at St. Joseph's Health Centre which runs an urgent care center.
There are opportunities for interprovincial and international electives while training in the program. Past residents have done electives in other provinces in Canada, the United States and around the world. These electives need to be arranged by the residents with approval of the residency training committee. In general, there is not financial support for residents in these electives.
2021-2022
Suhail Agarwal
Bilal Akil
Karan Chawla
Cara Dhaliwal
Elysse Epp
Lakshmi Kamala
Ryan Labelle
Manpreet Lamba
Manvir Uppal
Alvin Yang
2020/2021

Chris Doiron
Muaiad El Hag
Ada Gu
Jennifer He
David Jo
Pamela Leung
Mason Leschyna
Kelly Lien
Lindy Luo
Matthew Renaud
Alana Rumboldt
Mike Wei
Faith Xu
Lawrence Yau

2019-2020

Khizer Amin                                                                                 
Rachael Berta
Greg Douglas
Bryce Leontowicz
Michaela Ondrejicka
Mark Woodcroft
James Wei
Fan Yang
Adam Fogel
Ryan Leigh

2018-2019

Carolyn Adams
Alicia Cundall
Josiah Fan
Alex Jiang
Jason Lam
Rory Peca
Shawn Segeren
Caleb Van de Kluet
Juliet Veens
Ryan Wilson

2017-2018

Sarah Al-Obaidi
Dominique Bonin
Laura Clademenos
Nathan Lansdell
Kangrui Lin
Nisarg Patel
Rushika Perera
Melissa Snyder
David Wonnacott
Steve Sato

2016-2017

Aleem Adatia
Ben Fregeau
Waleed Janjua
Jatin Kaicker
Justin Losier
Shaan Pawa
Sarah Felder
Jeet Mahngar

2015-2016

Caroline Chan
Bharboor Dhaliwal
Clark Eeuwes
Chris Poss
Muhammad Sultan
Kelsey Cassidy
Katrina Huszarik
Alexis Lemmix

2014-2015

Lesley Cannon
Andrew Gray
Aditya Karnik
Ashley Lee
Lance Miller
Matt Moss
Gerrit Murray
Frank Myslik
Aman Sikand
Melissa Tenbergen
2013-2014 

Chris Anderson 
Kyle Armstong 
Kyle Carter 
Fred Cheng 
Han Sol Kang 
Augene Seong 
Victoria Smith
2012-2013

Kashif Ahmed
Shajan Ahmed
Sophia Bianchi
Meggan Brine
Behzad Hassani
Brendan Peddle
David Phillips
Sylvia Pillon
Candace Rivest
Maria Tambakis
Tristan Walker

2011-2012

Rachel Gagnier
Heather Gladwell
Anne Marie Keeler
Ahmed Mian
Victor Ng
Monika Sharma

2010-2011

Alexandra Bongard
Evelyn Cheung
Rob Joffe
Augustine Marchie
Joanna Mahn
Ceara McNeil
David Melnychuk
Kevin Wishlow
Yashi Yathindra

2009-2010

Parham Davoudpour
Rejean Duwyn
Alex Ferguson
Mohammed Loubani
Sean Peterson
Sachin Ramkissoon
Andrea Sereda
Thivian Vandeyar
Erica VanDaalen

2008-2009

Jarrod Anderson
Carrol Harder
Sunil Mehta
Angela Novena
Ramesh Reddy
Matthew Renaud
Sid Sahay
Matthew Shaw

2007-2008

Boon Chang
Dan Grushka
Tim Heerema
Catherine Ho
Christie MacDonald
Nick Mamalias
Allison Morand
Snezana Ninkovich
David Ng
Catherine Tong

2006-2007

Yaniv Berliner
Melanie Crozier
Terry Evans
Angela Good
Carlye Jensen
Tom Jimenez
Jon Partridge
Oren Shemtov

2005-2006

Richard Clarke
Chris Hollingsworth
Kate Lazier
Ajana MacBride
Don MacQuarrie
Seema Madhvani
Anna Mayer
Kari McFarlane
2004-2005 

Munsif Bhimani 
David Borenstein 
John Campbell 
Lina Chakrabarty 
Maureen Farrell 
Vimal "Scott" Kapoor 
Laura McNamara 
Christine Richardson 
Susanna Yanivker

2003-2004 

Rahel Ahmed 
David Carr 
Noelle Carrier 
Grant Coome 
Orla MacSweeney 
James Menlove 
Peter Rogers 
Caroline Thompson

2002-2003

David Keegan
David Yap
Paul Johar
Jim Grochowski
Venkatish Thiruganasambandamoorthy
Gord Vail
Meng Lim
Stacey Valiquet
Mark Austin
Sean O'Sullivan

2001-2002

Andrew Bishop
Greg Brown
Del Dhanoa
David Keegan
Geoff Mills
Paul Pageau
David Yap

2000-2001

Christopher Boule
Steve Depiero
Audrey Ling
David Mai
Travis Nairn
Anthony Pozzi

1999-2000

Michelle Andersen-Kay
Paul Bradford
Joanne Masella
Morag McMillan
Vsevolod Perelman
Sheri Lee Roszell

1998-1999

Anne Marie Humniski
Catherine Longley
Antonio Meriano
Vito Sorrento
Robert Woodall

1997-1998

Peter Babeckas
Hartmut Bueckert
Ian Chernoff
Natalie Nimetz
Sanjay Ramachandran
Peter Tanaka

1996-1997

David Kim
Kan Li
Mike MacIsaac
Alan Shievitz
John Suszek