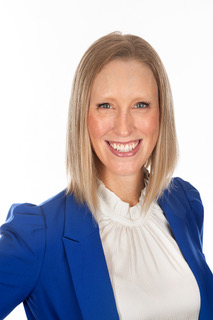 Dr. Allison McConnell
Program Director
amccon2@uwo.ca
Dr. Michael Clemente
Assistant Program Director
mclemen5@uwo.ca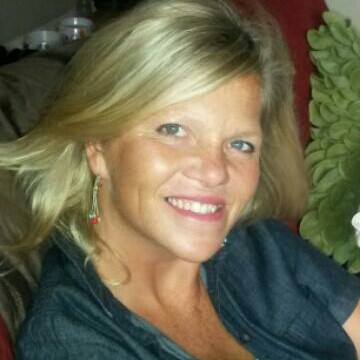 Susan Pierson
Program Administrator
susan.pierson@lhsc.on.ca
Year ONE:  Transition to Discipline and Foundations
Adult ER (4)
UCC (1)
Paeds ER (2)
Anesthesia (1)
POCUS/EMS (1)
CTU (1)
Gen Sx (1)
Psych (1)
Paeds Gen Sx (1)
Year TWO: Core
Ortho Trauma (1)
Ortho Hybrid – urgent care shifts with a focus on ortho presentations (1)
CCTC (ICU) (2)
Cardiac critical care unit (2)
Anesthesia (1)
Adult ER (4)
Paeds ER (1)
OB/Gyn (1) – Windsor
Year THREE: Core
ER SMR (1)
Trauma (1)
Paediatric CCU* (2)
Adult ER (4)
Paeds ER (2)
Electives (2)
Neuro (1/2 stroke; ½ community clinic)
*One PCCU block may be substituted for paeds transport
Year FOUR: Core
Adult ER (5)
Paeds ER (2)
UCC (1)
Electives (5)
Year FIVE: Transition to Practice
Area of interest (6)
Electives (2)
ER (5)
During electives in 3rd year and 4th year, residents must complete EMS, Advanced POCUS, and Toxicology rotations
We are in the midst of updating our mission statement/core values and program information. Stay tuned for updates, in the meantime, please refer to our CaRMS website for the most up-to-date information.
Resident Research Opportunities
As one of the program goals is for residents to be capable of and enthusiastic for scholarly pursuits in emergency medicine, scholarly activities are a mandatory component of the program. In addition to this, scholarly pursuits in education are encouraged and supported by the program.
Residents are supported in the scholarly endeavours in a number of ways. It is hoped that a resident will choose one larger project early in his/her residency that can be developed and completed over 3 to 5 years. Those residents with a greater interest are encouraged to also conduct several smaller projects throughout their five year residency. Reserach projects may be in any field related to emergency medicine including, but not limited to: medical education, pre-hospital medicine, medical administration, trauma and resuscitation, or clinical decision making.
Dr. Jon Dreyer is a faculty member who is designated as resident research coordinator, however most faculty members are involved in research either through their role on the research committee or as individual project supervisors. Our research coordinator, Kristine Van Aarsen, works in the research office and is a excellent resource for project design and clinical epidemiology. They also deliver clinical epidemiology teaching sessions throughout the year during Thursday morning chief rounds.
Resident Research Day (RRD)
Resident Research Day (RRD) is an annual event held in the spring by the emergency medicine department. Here, residents from both the royal college and CCFP-EM programs present their active reserach projects. In order to encourage quality work, residents may present project proposals, work in progress, or completed work. It is expected that each royal college resident will present at a minimum of three RRDs during their five year residency. A group of judges, including a visiting physician from an external hospital, award montary prizes to the best oral presentations.
National & International Conferences
Royal college residents are expected to present their research findings at a minimum of one national level conference during their residency. Most often, residents present at the annual Canadian Association of Emergency Physicians conference. A conference stipend of $1500 is provided by the program to help cover costs.
Academic full days occur on a weekly basis. Every Thursday, residents are excused from clinical duties to attend their academic day. Format typically includes:
One hour of Chief's Rounds – peer-to-peer teaching by senior residents and other faculty, organized by residents for residents
One hour of Grand Rounds – exploring hot button areas in Emergency Medicine, numerous guest speakers
Two hours of core teaching – exploring 1-2 chapters of our core textbook (Rosen's Emergency Medicine) each week, faculty teach residents the important clinical context for each chapter in a fun and engaging way
Afternoons: Once a month we have high-fidelity simulation cases at a local simulation laboratory. We have one afternoon a month as dedicated research time. Other afternoon sessions will be focused on EDI, financial literacy, and other essential topics in relation to becoming a well rounded EM physician. Core EM presentations are explored and critical resource management skills are reinforced.
Proven interest in emergency medicine as demonstrated by enthusiasm in the interview, previous elective experience in emergency medicine, letters of reference from emergency physicians familiar with the candidate
Commitment to an academic/scholastic practice of Emergency Medicine
Excellent interpersonal skills
An acceptable academic record
We encourage applicants to have completed at least one elective in our specialty.
We do not require applicants to have done onsite electives.
The strengths of the program reside within the dedicated faculty, the commitment to teaching and the extensive and varied patient population.
Residents are evaluated on a regular basis by means of direct observation and in-training examinations, both written and oral in nature. The program director reviews resident progress on a regular basis.
Electives
Given the changes during the COVID-19 pandemic we are currently unable to offer electives in person. We hope to welcome elective students back in future iterations.
Quick Facts:
There are opportunities for interprovincial and international electives while training in the program. Past residents have done electives in other provinces in Canada, the United States and around the world. These electives need to be arranged by the residents with approval of the residency training committee. In general, there is no financial support for residents in these electives.
There are currently 21 residents in the Emergency Medicine Residency Program spanning 5 clinical years. Currently there are 67 faculty members at The London Health Sciences Centre and 12 full-time Pediatric Emergency physicians at the Children's Hospital of Western Ontario.
It is mandatory to do one block of a rural or community rotation. It is very common for residents to take electives in Clinical Toxicology at The Hospital for Sick Children in Toronto and also NYC.  Although these are by definition electives, the program currently supports residents for travel and accommodation up to $750 for these two electives should they desire.
Resident Support
Residents are provided with a copy of the textbook Rosen's Principles and Practices of Emergency Medicine at the beginning of their residency. In addition, residents receive $750.00 per year in academic funding to use towards conferences, textbooks or other academic uses. Residents who have projects accepted for presentation at national conferences receive an additional $1000.00 to offset the costs of travelling to the conference. There is an annual competition for a $1000.00 resident scholarship for those residents pursuing academic study such as Master's level courses. Resident travel and accommodation costs for the toxicology and trauma electives are supported.
Fellowship Programs
Residents are encouraged to use their elective time wisely to foster additional expertise / fellowship opportunties. These may include but are not limited to Critical Care medicine, Sports Medicine, EMS, POCUS as well as Masters Programs in Epidemiology, Public Health, Health Administration.
Clinical experience is gained at the London Health Sciences Centre which includes the Children's Hospital of Western Ontario. The London Health Sciences Centre also operates as a regional Trauma Referral Centre. It is also the Base Hospital for the Prehospital Care Program. London has both Basic and Advanced Life paramedics in the field that are under on-line and off-line medical control. Rotations also occur at St. Joseph's Health Centre which runs an urgent care center.
There are opportunities for interprovincial and international electives while training in the program. Past residents have done electives in other provinces in Canada, the United States and around the world. These electives need to be arranged by the residents with approval of the residency training committee. In general, there is not financial support for residents in these electives.
If you are interested in our program or want to learn more we encourage you to come to one of our info nights! Dates for the 2023/2024 application cycle will be posted shortly. In the meantime, we are hosting bi-weekly drop-in sessions hosted by our residents for questions and getting to know us. These occur from 1900-2000 EST every other Wednesday. If you are interested in attending or have any other inquiries please reach out to our chief residents at westernemerg@gmail.com. Our program directors will also be conducting similar sessions, with dates TBD. If you are visiting us here at Western we highly encourage you to attend our teaching sessions on Thursdays! Info will be posted under "current learners- FRCPC".
Previous Program Graduates
1985      David Austin, University of Toronto
Robert Beveridge, Dalhousie University
1987      Mary Eisenhauer, Western University
Rob Street, University of British Columbia
1988      John Gibson, Western University
1989      Lisa Shepherd, Western University
1990      Graham Bullock, Dalhousie University
Jeff Fuss,  University of Victoria
1991      William McCauley, Western University
1992      David Murphy, Western University
1993      Pauline Paine, Western University
1995      George Kovacs, Dalhousie University
1996      Scott Anderson, Western University
David Petrie, Dalhousie University
1997      Karen Woolfrey, McMaster University
1998      Keith Donovan, Western University
Michael Hatcher, MacMaster University
1999      Derrick Pringle, Western University
2000      Michael Lewell, Western University
Dawn Giffin, Western University
2001      Phil Moran, North York General
2002      Drew Thompson, Western University
Andrew Jones, Western University
2003      Ted Everson, Western University
Terry Skoretz, Western University
2004      Laura Price, Western University
Colin Bullard, International
Jehangir Meer, University of Toronto
2005      Becca Mallin, McMaster University
Abdullah Al-Ghamdi, International
2006      Wanda Millard, Western University
2007      Ian Ball, Western University
Adam Dukelow, Western University
2008      Kris Lehnhardt, Washington
Mike Peddle, Western University
2009      Rob Arntfield, Western University
Dave Ouellette, Western University
2010      Chris Martin, Barrie, ON
Jan Trojanowski, Vancouver, BC
2011      Cimi Achiam, Vancouver BC
Karalyn Church, Western University
Heather Hames, Western University
2012      Matt Davis, Western University
Allie Meiwald, Western University
2013      Sameer Mal, Western University
Joel Krause, St. Catherines, ON
Ryan Arbeau, Western University
Danny Peterson, Calgary, AB
2014      Justin Yan, Western University
Justin Ahn, Vancouver, BC
2015      Bourke Tillmann, Toronto, ON
Morgan Riggan, Western University
Kate Hayman, Toronto, ON
2016      Natalie Cram, Calgary, AB
Sean Doran, Western University
Megan Garnett, Thunder Bay, ON
Chris Lee, Vancouver, BC
2017      Dave Fu, Edmonton, Alberta
Lauren Valdis, Western University
Ben Strauss, Credit Valley, Mississauga
2018      Allison McConnell, Western University
Jacob Pace, Western University, St Thomas
Drew Schappert, Western University
Marcus Van Aarsen, Western University
Meagan Mucciaccio Windsor Regional
Alex Dong, Western University
2019      Mike Beyea, Brampton ON
Nick Federman, Chatham/Guelph ON
Chantal Forristal, Western University
Marc Lipkus, North York, Toronto ON
Davy Tawadrous, Toronto General
2020      Michael Clemente, Western University
Mason Curtis, Western University
Aaron Stone, UBC
Brad Waterman, Western University
2021      Michael Blaszak, Western University
Erik Leci, Western University
Jennifer McGuire, Western University
Brad Rostas, Western University
John Teefy, Western University
2022      Shane Freeman, Western University
Danielle Kelton, Western University
Brendan Maxwell, Western University
Dave Morden, Western University
Petrease Patton, Western University
2023 Taylor Beauchamp, Western University
Sydney Todorovich, Western University
Rob Soegtrop, Toronto ON
Erfun Hatam, Windsor ON